After spending 8 years embedded in research and clinical practice centered around chronic stress among high-level professionals, we have developed three core beliefs:
1. Chronic Stress results in adverse impacts…
for both leaders and employees and ultimately negatively impacts those they serve.
2. Chronic
Stress is contagious…
leading to organizational dysfunction that causes entire human ecosystems to become unbalanced.
3. Chronic Stress can be cured…
via our holistic and systemic approach to team development-
The Resiliency Solution™.​​
How Do We Help?
We've developed an Organizational Resiliency Program which trains people to increase capacity, connection, and productivity, and addresses workplace concerns such as stress, burnout and fatigue.
Our model provides experiential learning and support to:
Increase individual and organizational resilience
Train individuals and teams to perform at higher levels
Build skills targeting chronic stress​

We offer our Organizational Resiliency Program which facilitates many positive outcomes for businesses, organizations, and relationships.
INCREASE
CAPCITY
​CLARITY
​CREATIVITY
​PERFORMANCE
​CONNECTION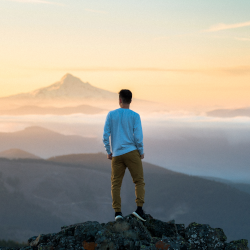 ​REDUCE
​STRESS
​BURNOUT
​CONFLICT
​PESSIMISM
​FATIGUE
LEARN MORE
Meet The Team
Founder and CEO
Dr. Patrick Jeffs is a Resiliency Trainer, Coach, and Consultant. He has worked at the intersection of research, clinical application and business for 15 years in various settings and capacities. He co-founded and is CFO of NC Center for Resiliency, PLLC in Chapel Hill, NC. In addition to his clinical work, he serves as adjunct faculty and has been an invited speak to physicians groups and other health professional organizations. His scalable programs can include assessments, planning, trainings, and support services that are deliverable to organizations worldwide.
Chief Possibility Officer
Kim has worked for almost 20 years at the intersection of mental healthcare and business. Kim heads up business development and is the lead somatic researcher, integrating new applications for the mind-body integration in the workplace. Kim serves as CEO and Chief Possibility Officer at NC Center for Resiliency in Chapel Hill, NC.
Program Coordinator
Katie joined The Resiliency Solution combining her passion for healthcare with her Master's degree from the Newhouse School at Syracuse University. Katie plays an integral role in program development, research, and marketing.
UPDATES AND EVENTS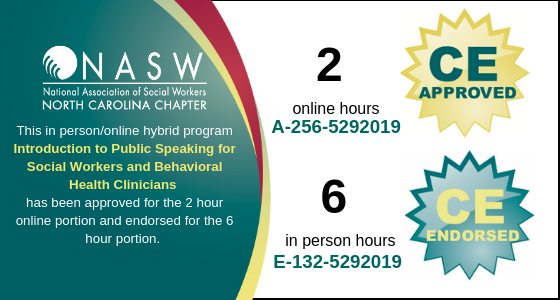 Introduction to Public Speaking for Social Workers and Behavioral Health Clinicians
This introductory training prepares social workers, counselors and other mental health professionals to facilitate formal presentations to peers, the community and stakeholders. Mental health professionals engage in public speaking in a variety of settings including legislative hearings, community and staff meetings, educational forums, and fund-raising events. This training aims to empower social workers, counselors and other mental health professionals to build upon researching, writing and organizing skills for effective presentations. Participants will develop knowledge about various adult-learning theories including Constructivist Theory, AGES model, and Experiential Learning.
For more information about the North Carolina Society for Clinical Social Work, please visit our website.